What To Look For In A


Best Diaper Bag

So what is the best diaper bag? No way someone can answer that for you, let alone in just one sentence or by pointing out just one single model or manufacturer!

This diaper bag guide aims at giving you information on how to find the perfect diaper bag with the right features just for your needs, your baby's and your family's needs .

It all depends on your preferences and your personal "circumstances": For example, it makes a huge difference what you will use the bag for.
Do you just do the occasional visit to friends or to the mall?

Do you go on regular day trips or even overnight stays with baby.

Will you take your baby and your bag to work with you?
It also makes a difference whether you have just one baby or at the same time a toddler sibling or even twins.

And if daddy uses the bag as well, you also have to do some extra thinking like would he use a pink bag? - I guess you see the point!
The good news is, diaper bags nowadays come in so many models, patterns and sizes, that you are bound to find a diaper bag built for all your needs sooner or later.

The bad news: with so many great looking diaperbags and types of pampers bags around it is hard to pick the best diaper bag. But don't worry. These tips and questions will surely bring you on the right track to your 'dream diaper bag'!
So before going out to buy a diaper bag you should ask yourself a few questions respectively check which factors apply to you or are important to you. Then it will be a piece of cake to find the perfect diaper bag or at least a near perfect baby diaper bag.


Find a balance between function and design:
All in all, the key to choosing the best diaper bag is striking a balance between function and design. And always remember, it's a diaper bag that will accompany you - or if it is a gift the new mom - for a long, long time.


Please also consider these criteria when buying a diaper bag as a gift! Remember, cuteness will probably get you big points at the baby shower. But once the diaper bag will be in use, cuteness combined with a functional and durable design will get you even more points and will make sure this is the perfect and best diaper bag for the new mom and family.

Choose your style: 
Tote Diaper Bag

Messenger Diaper Bag 

Backpack Diaper Bag

Hobo Diaper Bag

Stroller Diaper Bag

Satchel Diaper Bag 

Daddy Diaper Bag


 

15 important features and characteristics to look for in a best diaper bag:
A diaper bag should be lightweight. Once packed it will be heavy enough anyway.
It should provide lots of storage space for the basic items needed for baby and mum (diapers and wipes, set of changing clothes, food, bottle, pacifier, mum's purse, cell phone, keys, etc.)  


A good diaper bag has many pouches, pockets and compartments inside to keep everything in place, make it easy to organize and quickly to find.


A portable or built-in changing pad are a must-have for changing baby's diapers comfortably and hygienic.
An insulated bottle holder will keep baby's bottle cool or warm, just as needed.


The diaper bag should be easy to clean, machine washable and waterproof and at best with an anti-microbial treated lining.
It is extremely helpful if the diaper bag has a reinforced bottom and 'stands alone'.


The diaper bag should be made of high quality material ensuring a long life and no tearing.
The ideal diaper bag is designed for heavy duty application. You will need it anywhere you go with baby for quite some time.
For better and more comfortable carrying the bag should have a broad shoulder strap. If the shoulder strap is lightly padded, it will help, too. 
Stroller straps are a 'nice to have' so you can attach the bag to your stroller. 
If you do not want to carry a separate bag with your personal belongings, make sure the diaper bag has lots of compartments to accommodate your own stuff, too.   
If your partner uses the diaper bag as well, take a model and pattern that suits daddy, too. 
A neutral messenger diaper bag might still serve as a laptop bag once baby does not need any pampers anymore. So it can be used even "after baby"! 
If you do not plan on having valuables in your diaperbag, a snap closure will be convenient for easy access. But if you do not want to carry a second bag with your valuables, a zipper top definitely will be the better choice.
What to pack in a diaper bag:
For a half-day tour, your bag must be big enough to include at least the basics. Some moms are 'cool' (I do not know how else to call them!) and get around with just these. Others need to be on the safe side and always take half the nursery ;-) Believe me, over time and with kid number 2, 3 or even 4 you will get 'a cooler mom', too!
For me, the bare essentials are: diapers and wipes and a changing pad - the latter unless part of your diaper bag anyway. Diaper rash cream, sunscreen (summer), a spare outfit and hat, a burp cloth, a nursing cover / bottle, formula, distilled water, a spare binky.
Optional for me are: brush, fingernail clippers, snot sucker, a spare blanket, a 2nd spare outfit, toys, pacifier wipes, precautionary meds, thermometer.  


See what amazon features and recommends in terms of best diaper bag. Here's their bestseller:


Why not get 2 diaper bags?
Ever considered buying 2 diaper bags? Sometimes it is a good idea to have two bags.
A smaller (and lighter!) diaper bag for quick trips and a large one for days or weekends out.
It sure is more expensive to have two diaper bags but it is more practical, too.
Think about it! And what are baby registries good for, anyway...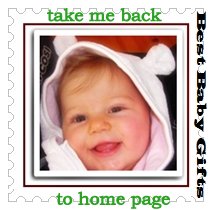 ---
---