Expensive Baby Gifts
Unconditionally spoil baby with expensive baby gifts and exclusive baby gear! Because sometimes, only the best is right for that little new arrival!
These costly baby gift ideas are especially suitable for grandparents, aunts and uncles, closer relatives and close friends who want to give nothing but the best and are prepared to spend 'just that little bit more'.
View my personal top exclusive baby gifts. Note that these expensive gift ideas are not over the top, such as a diamond-studded pacifier -which, believe me, do exist! But let's leave items like this for the celebs...
My listing of expensive baby gift products and baby gear is meant to show pricey newborn gifts that usually are available in less costly designs and versions, too. However, the more expensive brand and design sometimes is made of better quality and craftsmanship, more functional, more beautiful or simply just hipper!
Top Picks For Expensive Baby Gifts:
Stokke Xplory Stroller, Bugaboo Bee 5, Hot Mom Baby Carriage
The Norwegian company Stokke was established in 1932 and until today is still family owned. The Xplory stroller does not only have a modern and hip design but it has lots of unique features and quality characteristics, too. Designed from birth until up to 4 years, the height of the stroller seat is adjustable and brings baby closer to the parent and also lets them interact more easily. The stroller is 2-way facing and has 5 reclining positions. It is made from lightweight aluminium and folds easily. Many celebs such as Tori Spelling, Russell Crowe, Heidi Klum, Courteney Cox-Arquette and Rachel Weisz have been spotted with the Xplory.
The Bugaboo Bee 5 Complete Stroller comes in several colors and is the company's lightest and most compact stroller. This luxury stroller has many travel features. The canopy is extendable for better sun protection with UPF 50+, in addition it's water repellent. The reversible seat enables you to have your baby face in both directions just as needed while the 5-point harness ensures baby's safety at all times. The height adjustable handlebar is another plus. If you get an adapter this stroller system is also compatible with car seats by well-known manufacturers such as Maxi Cosi, Britax and Cybex.
The Hot Mum Baby Carriage with it's prominent egg shaped seat features a luxurious design, too. See all great features, read reviews and watch the little product videos here.
---
Baby and Infant Fork & Spoon by Tiffany:
Let baby dine in style with a sterling silver spoon or a fork and spoon set by Tiffany. We especially like the Paloma Picasso Loving Heart feeding spoon (around $ 150) and the Loop fork and spoon baby set (priced at approx. $325).
Tiffany & Steiff Collaboration - Mohair Teddy:
Also, just recently Tiffany & Co. and Steiff have collaborated  on a classic mohair teddy! What a great idea. This beautiful bear is defined heritage and craftsmanship and features Tiffany Blue® paws and the iconic Return to Tiffany® Love Tag (price is $475$). I want one, too! 
Shop expensive baby gifts at Tiffany's.

---
Nursery Works Sleepytime Rocker:

What a feeling! Being lulled into sleep by this absolutely cool, modern and trendy luxury rocker! It comes in 4 colors and blends in well in any room. This sure is an expensive buy for baby and the whole family but it is worth every cent as you'll soon find out and agree. For more information click the photo below. Also check out their stylish Empire Rocker.
---
Oeuf Furniture For Baby's Nursery:
Oeuf, a label for kids fashion and furniture, was founded in New York in 2002 by a French woman and an American. Their products convince with quality, functionality and an extravagant design.
All Oeuf's cribs are eco-friendly and made in Latvia/Europe to strict environmental standards, from locally sourced wood. All finishes are non-toxic and water-based. A conversion kit that is separately available converts the Oeuf cribs into a toddler bed to last approx. until the age of 5. So if you consider how long these cribs can be used, they actually are not such an expensive baby gift after all!
Also cute: the Oeuf Bear Chairs & Table Set (also available separately) and the Oeuf dresser.
---

More Expensive Baby Gift Ideas
Steiff Riding Toy:
These cute fellows cost around 500 $. Now that makes an expensive baby gift - but they are really worth every penny! The famous German brand Steiff is known around the world for great quality and beautiful designs.
Even if a baby is too small to ride on these toys yet - recommended manufacturers age is 4-12 -, they still make a great baby gift. These riding toys will make an adorable nursery decoration and will always be a cute addition to a kid's room. They are a real keepsake. And due to the outstanding quality they are very durable and can be passed on to baby's children and even grandchildren, too.
The lion is quite a cute gift for a baby born under the star sign Leo. Horse, lion, unicorn, elephant, tiger, bear - the choice is yours!  
Not by Steiff but ever so cute for a "little princess"! #ad 
---
Cashmere Baby Clothing And Blankets:

Celebs like Reese Witherspoon and Liv Tyler received really cute Cashmere baby blankets at their baby showers. Sadly the label 'Kinder Cashmere' where these originated from, has gone out of business.

But don't worry, you will still be able to find Cashmere blankets and clothing for babies. For example, check out cashmirino.com by Maria Busquets featuring baby clothing and blankets in high quality fabrics like cashmere, linen, silk and wool. Their selection of baby Cashmere blankets is really vast, going from reversible blankets to crochet borders and Honeycomb stitches.
Another label to check is Maison Cashmere at maisoncashmere.com. Have a look at their exclusive baby blankets made of Cashmere, my favorite is the Teddy Bear cashmere blanket, made of 100%  cashmere with a two-color bear motif and made in Italy. It's available in baby pink, baby blue and light grey. They also have an adorable selection of cashmere garments for babies and toddlers. Also have a look at their baby Teddy Bear scarves, you will definitely find an expensive baby gift made of high quality and excellent craftsmanship.
| | | |
| --- | --- | --- |
| | #ad Adorable personalized baby cashmere blankets, made in Scotland by talented craftspeople and shipped worldwide | |
BABYBJORN Travel Crib Light:
A baby travel bed always comes in handy. There are cheaper versions available but a Babybjorn sure makes an expensive baby gift. Whether the whole family goes on a vacation or whether baby stays overnight with grandma and grandpa, this is a great and safe baby bed. The Baby Björn Travel Crib Light is set up in just a few seconds and also easy to take down. Weighing less than 11 pounds, the crib has a lightweight construction and is easy to carry along. Unlike any other crib mattress, the Travel Light Crib mattress is made of soft, thick cotton, making it very comfortable. The mattress also has a removable waterproof cover, thus leaking diapers are no problem.
BabyBjörn, a family owned Swedish company, has been producing childcare products since 1961. They work with an international network of pediatricians to develop quality and safe products for little ones. Click on the image for more details.
---
More Expensive Baby Gifts:
Sterling Silver Picture Frame:
A picture frame is always good. And one in sterling silver makes these cute photos of baby's first days even shinier. We especially like the Tiffany Bows sterling silver frame at around $550 (shop at www.tiffany. com). But Waterford also have very nice sterling silver baby photo frames in unique and cute designs.
---
Quality Nursery Crib Bedding Set:
A quality crib bedding set will make baby sleep save and sound. And additionally it will pimp up the nursery, too. A cute set is for example this NoJo Jungle Nursery Crib Bedding Set, it consists of a printed comforter, a fitted crib sheet, a crib skirt and a nursery organizer and is made of cotton. Their Dreamer Little  Woodlands Crib Set is equally as cute.
Literally a dream for little girls is the Lambs & Ivy Painted Forest Crib Bedding Set. It consists of 4 pieces and is made of great quality.  
---
Georg Jensen Moneyphant and Moneyphant With Twins:
This piggy savings banks are modern and cute at the same time. And they are something timeless to have on the shelf for ages, if not even a lifetime. The bank is suitable both for a girl and a boy. The Moneyphant is designed by Jorgen Moller and made of polished stainless steel. The price is around $ 120.
Also cute and a unique gift is the Moneyphant with Twins that includes 2 little oak wood elephants that fit like a puzzle into the big steel elephant.
---
Kids Wagon: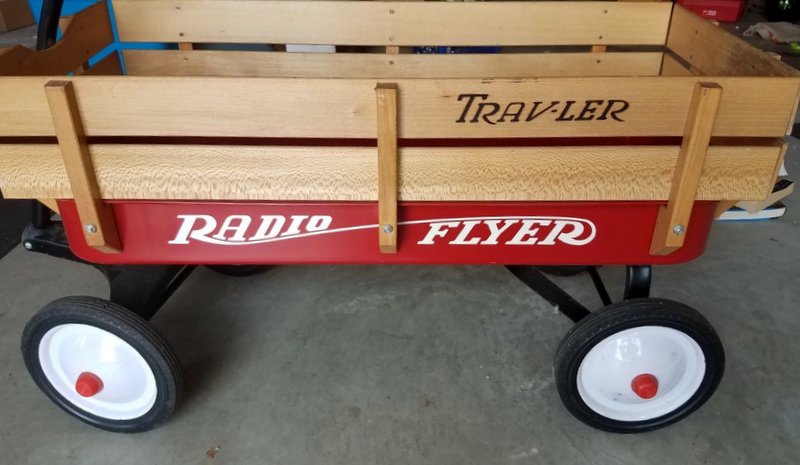 A kids wagon is always useful for a relaxed trip to the park or for any other outdoor activity. Kids wagons are available in a wide price range and in many different models from various manufacturers such as Radio Flyer, Step 2, Little Tykes, etc.
More luxury and expensive baby gift ideas.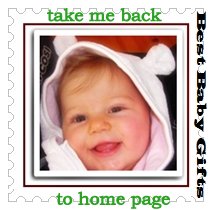 ---
---