Religious Baby Congratulations
- Christian Baby Wishes and Prayers -
Find sample messages for religious baby congratulations cards, baby shower cards and Christian baby wishes. These messages also perfectly fit for baby baptism cards and baby Christening cards.
Below I have listed various sample sentences for you to 'mix and match'. You may combine a sample sentence of my 'ordinary' baby congratulations with one of the religious sample sentences and / or bible verses. It's also possible to mix two or three of the Christian sample sentences. Just choose the sentences as they best fit to the recipient(s).  

For worldly baby wishes, some general tips and how to start and how to end your religious newborn baby (shower) congratulations read some universal guidelines here.


Messages For Christian And Religious Baby Congratulations Cards
Is there a new baby in your family or circle of friends? These messages will especially fit for religious and Christian baby congratulations cards:
Congratulations on your new family addition! God bless you and your beautiful new baby girl / baby boy. Looking forward to meeting him / her soon!

---
Congratulations on the birth of your baby. I am / we are excited God has blessed you with a new family member. 

---
Congratulations and best wishes to you! May the baby God has sent to you, to have, to hold and love, be guided by your gentle hands and blessed by him above.
---
Of all the blessings God sends from above, the one most precious is a new baby to love!

---
There is no greater blessing  than a new baby. God is trusting you with a precious gift. May he always guide you as you embark on this fantastic journey. 
---
Congratulations on your new baby! Babies are bits of stardust, blown from the hand of God ( - Baretto).

---
Congratulations. May the life of your new baby (baby's name) be filled with blessings from above. And may her / his future be filled with joy and peace and love. 

---
A little bit of heaven, just came down to earth: Every time a baby is born, God smiles, the angels dance and a new star of hope lights up the skies.

---
Congratulations new parents. A child is a precious gift from God. May his blessings be with you and your little one today and always. 

---
God created everything. Butterflies and birds that sing. The sun and stars and sky so blue. But best of all, God created you! Welcome little baby boy / baby girl / baby's name. We are so excited you are finally here. 
---
More Religious Baby Congratulations,
Quotes And Wishes
From the Heavens above, God has sent you a baby (alternatively son, daughter, new sister, new brother) to love!

---
May the Lord bless the baby who now lives here, fill his/her life with love and cheer and keep him/her safe, year after year.

---
God chose you to be the mother of your child because he knew there was no better person for the job. He chose you.

---
Every child born into the world is a new thought of God, an ever fresh and radiant possibility. (Kate Douglas Wiggin)

---
Your baby is a blessing, a gift from heaven above! A perfect example of God's endless love!

---
You don't choose your family. They are God's gift to you, as you are to them. (Desmond Tutu)

---
God is watching over my grandchildren. I know because I asked him to. (God is watching over your newborn. I know because I asked him to.)

---
Bless my grandchild Lord I pray, guide her/him through the night and day.

---
A blessing from heaven becomes your miracle on earth. God is good!

---
If you don't believe in miracles perhaps you have forgotten you are one.
---
Sending prayers to the Almighty to make the life of this baby full of love, color and joy.
---
Thank you Lord for this new life, a precious gift from you. Draw near and bless this baby, Lord, and bless the parents, too. Unite them all in love so sweet and love that is so strong. No matter what the future holds, it will last their whole lives long.
---
All of God's grace in one tiny face!
---
Messages 
For Christian And Religious Baby Shower Congratulations Cards
Going to a baby shower? These messages are especially suited for religious baby congratulations cards to give for a baby shower: 
Congratulations on your pregnancy, we are so happy that God has blessed you with a little one. We are praying for a healthy pregnancy and a safe delivery for you and the baby.

---
Congratulations on your wonderful blessing! May God be with you on this wonderful journey into motherhood / parenthood.

---
I pray for a safe delivery and health and happiness for you and the new bundle.

---
Congratulations on the upcoming birth of your baby. God bless you and your beautiful new baby girl / baby boy.
---
I am / we are excited God has blessed you with a new family member.  I am / we are looking forward to meeting the baby soon!

---
This newborn baby is an incredible blessing and an extraordinary gift given to you from our Heavenly Father to experience your life with. 

---
May the Lord bless your newborn baby and keep her/him safe. Guide your baby on her/ his way. Take her / his hand when need be and fill your little one's heart with his love. (alternatively fill in baby's name)
---
Baby Prayers
This cute little baby prayer can be used for your religious baby card, too. Combine it with your congrats or use it just on its own:
Dear God, bless this little baby / girl / boy. Guide her / him with your light. Fill her / his life with joy and love and make her / his future bright. Comfort her / him and nurture her / him, protect her / him day and night. Hold her /him close at heart and always keep her / him in your sight. Amen. 
---
Parents can use this verse as a prayer for their baby. But you can also write this in your religious baby congratulations card, for example if you are a family member (grandma, grandparents, aunt and uncle or if you are the godmother or godfather, etc.): 
Before you were born, we imagined you. We prayed for you.          Now that you are here, we hope for you, we love you, we thank God for you!
Bible Verses For Babies And Kids
If you do not want to write much in your card, you may cite a baby bible verse or psalm in your religious baby congratulations card and then just sign it with your best wishes.
Bible verses are also cute if you want to make a card yourself. In that case just print or write one of the verses on the card cover.
Parents and grandparents can use these bible verses for baby's scrapbook or for religious canvas art to hang in baby's nursery. You'll also find some prayers for babies here.
A bible verse is also nice for baby baptism congratulations or for a baby christening card. 
I have prayed for this child and the Lord has granted me what I asked for -1 Samuel 1:27

---
The Lord is my shepherd - psalm 23:1

---
I knew you before I formed you in your mother's womb. Before you were born I set you apart - Jeremiah 1:5

---
I have made you and I will carry you; I will sustain and I will rescue you - Isaiah 46:6

---
Where you go I will go. Where you stay I will stay - Ruth 1:16

---
For you created my inmost being, you knit me together in my mother's womb - psalm 139:13 

---
You are fearfully and wonderfully made - psalm 139:14 

---
I am a child of God - John 1:12

---
This is the day that the Lord has made, let's rejoice and be glad in it - psalm 118:24
---
You have filled my heart with greater joy - psalm 4:7

---
He counts the stars and calls them all by name - psalm 147:4

---
Let the little children come to me, and do not hinder them, for the kingdom of God belongs to such as these - Mark 10:14

---

More Bible Verses To Cite In Your Religious Baby Congratulations
Lord, please surround my kids with friends and adults who point them toward you - Romans 15:1-7

---
Children are a gift from the Lord. They are a reward from him - psalm 127:3

---
For he will command his angels concerning you to guard you in all your ways - psalm 91:11

---
I am with you and will watch over you wherever you go - Genesis 28:15
---
Mightier than the waves of the sea is His love for you - psalm 93:4

---
The spirit of God has made me; the breath of the Almighty gives me life - Job 33:4
---
The Lord has done great things for us; we are glad! - psalm 126:3
---
Baby bible verse for triplets:
A cord of three strands is not easily broken - Ecclesiastes 4:12

---
More bible verses for babies to use for your religious baby congratulations and wishes.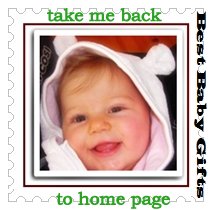 ---
---