Grandchildren Quotes And Poems
A collection of inspirational, funny and religious grandchildren quotes as well as some poems about grandchildren and having grandchildren.
Grandkids hold a special place in the hearts of many, and these quotes and poems capture the love and joy they bring into our lives. This little quote sums it all up: "Just when you thought you'd never fall in love again - here come your grandchildren!"

Inspirational Grandchildren Quotes
The first step a grandchild takes is to your heart!
---
Happiness is having grandchildren to love!
---
Your children are your rainbows. Your grandchildren are your pot of gold.
---
Grandkids make life more grand!
---
Without my grandchild(ren) my house would be clean and my wallet would be full, but my heart would be empty. 
---
Even if my grandchildren are not in my arms, on my lap or in my home, they are always in my heart and will stay there forever! 
---
Grandchildren make the world a little softer, a little kinder and a little warmer. 
---
Just when you think you know all that love is... along come the grandchildren! 
---
Grandchildren: the greatest gift your heart will ever know.
---
Grandchildren are the dots that connect the lines from generation to generation. (Lois Wyse)
---
Simple moments with your grandchildren often become precious memories.
---
Grandchildren are called "grand" for a reason!
---
You've got the whole world in your arms when you hold your grand-child. 
---
A grandchild fills the grandparents' hearts with rainbows.
---
Grandchildren are the most glorious blessing you could ask for. (Jacqueline Douglas)


---
Grandchildren are like flowers. You never get tired of watching them grow!
---
A grandchild's hug last long after they let go.
---
Perfect love sometimes does not come until the first grandchild. (Welsh proverb)
---
Grandchildren reach your hand and touch your heart. 
---
Grandchildren are like snowflakes... Each one is beautifully unique. 
---
I adore their smiles, I cherish their hugs, I admire their hearts. But most of all... I love that they are my grandchildren.
---
Grandkids fill the hours with sunshine and flowers!
---
To my grandchild: Even of I spent the whole day with you. I still miss you the second you leave. 
---
Grandchildren may outgrow your lap. But they will never outgrow your heart!
---
I love it when my grandchild sees me, screams my name and then runs to hug me.
---
We don't just put our hearts into loving our grandchildren. They become our hearts.
---
A grandchild is a treasure whose worth you cannot measure...  except by the love in your heart.
---
There is that special bond existing only between grandparents and their grandchildren. It is the most precious gift.
---
Grandchildren complete the circle of love! 
---
Our grandchildren give us gifts every day: They give us smiles for our faces, warm feelings for our hearts, joy for our souls and sweet dreams for our nights.

---
Grandchildren are the dessert of life.
---
Grandbabies are wonders, grandbabies are fun, congratulations on your new little grandson!
---
Grandchildren just make you feel better when you are around them. They are sunshine for your soul and medicine for your spirit.
---
When they arrive we are so blessed, these little grandbabies in their nest. With cuddles, giggles and little feet these tiny souls are "oh so sweet" and make our lives feel even more complete.
---


Funny Grandchildren Quotes
Grandkids bring immense joy and also moments of laughter. Here are some funny quotes about having grandchildren:
Grandchildren are the best - you can spoil them and then give them back.
---
If I had known how wonderful it would be to have grandchildren, I'd have had them first. (Lois Wyse)
---
The secret of life is to skip having children and go directly to grandchildren. (Mell Lazarus)
---
The reason that grandparents and grandchildren get along so well is that they have a common enemy. (Sam Levenson)
---
Few things are more delightful than grandchildren fighting over your lap. (Doug Larson)
---
Keep calm... and hug your grandchildren! 
---
Grandchildren are the reward you get for not strangling your teenagers...
---
All grandchildren are beautiful and brilliant and obviously take after their grandma / grandpa / grandparents. 
---
Setting a good example for your grandchildren takes all the fun out of old age!
---
Grandchildren are like a box of chocolates. You never know what you're going to get, but each one is delicious.
---


Religious Grandchildren Quotes
Children's children are a crown to the aged. (Proverbs 17:6) 
---
Grandchildren are a gift from the Lord. (Psalm 127:3)
---
Of all the special grandkids there will ever be, you'll never know how glad I am that God gave you to me.
---
May you live to enjoy your grandchildren. (Psalm 128:5-6)
---
Grandchildren are God's way of compensating us for growing old.
---
Behold, children are a heritage from the Lord, the fruit of the womb a reward. (Psalm 127:3)
---


Grandchildren Poems
Grandchildren
Grandchildren give you gifts everyday:
They give you a smile for your face,
a warm feeling for your heart
and joy for your soul.
---
Grandchild
You are the child of my child, and your life is a joy to me.
I am grateful to have you in my life.
As I watch through the generations, I am reminded that the bonds we form are as everlasting as the spirit.
---
Grandchildren
Grandchildren are a blessing, a gift from heaven above,  
precious little angels, to cherish and love.
A wee bit of stardust, drifted down from above,
a handful of happiness, a heart full of love.
---
Special Grandchild / Granddaughter / Grandson
You are such a precious grandchild.
A treasure from above.
A little ray of sunshine filled with happiness and love.
You really are a dream come true and there are no words to say.
Just how much I / we love you and how proud I am / we are in every way!
---
To My Grandson
You are a special person, a very lovely boy,
you bring to me such happiness, you fill my life with joy.
No one could be more proud of you and there are no truer words to say,
how loved an treasured you are, every single day!
---
For My Grandchild
Tiny new grandchild / granddaughter / grandson, so precious and small, can't wait to see you start to crawl.
There's so many things I want to do with you. Going to the park, reading books and baking cookies (singing / dancing / going fishing / going swimming / playing football), too. 
Welcome to the world my little one, I know together we'll have lots of fun!                                                                   (c)Eva Dittmer
---
For My Granddaughter / Grandson

You are a very special grandchild* who I love with all my heart, and I have been so proud of you right from the very start.
You are such a lovely person and I want you to know, you are a grandchild* in a million and I will always love you so.
*replace by granddaughter / grandson
---
Grandchildren Are Special

Grandchildren are special in every single way, they bring so much happiness and joy into each day.
Their laughter is like music to our ears and in our heart, they make life so worth living just being who they are.
Their innocence and sweetness fill our lives with pure delight, grandchildren are a treasure precious and just right.
---
Cute nicknames for your grandchildren.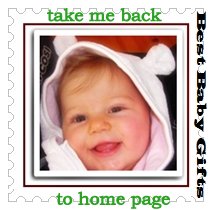 ---
---