Diaper Cakes For Sale

Where can I find diaper cakes for sale? You might ask this question if you want to gift a diaper cake but do not want to make it yourself.
A diaper cake is a practical and cute baby gift and a real eye-catcher for sure. Therefore it's a great gift idea for a new baby. And while you find numerous diaper cake tutorials in the net, it is hard to find tips where to best buy quality diaper cakes (online) nor is there a diaper cake directory pointing you to a shop / small diaper cake business near you.
This page is meant to help you and give tips where to find a unique diaper cake that meets your expectations and your budget, too. And, if needed, also someone that fulfills your special diaper cake requests to make you a really unique diaper cake.
- Where to best buy a diaper cake -

Diaper Cakes For Sale Online
Etsy: buy a unique diaper cake here! Etsy is THE marketplace for crafters, artists and collectors to buy any sort of handmade creations from. Support a one woman business and creative WAHM by buying your homemade diaper cake at her shop. Select from umpteen designs, themes,size, etc. Most of the shops will deliver world-wide, so it does not matter where you live. Also most of the shops offer custom-made cakes with personalization and will gladly fulfill any special requests. The reviews will help you to find a reliable shop with fast delivery.    
Click 'shop Etsy' below and enter 'diaper cake' (alternatively diaper cake girl, princess diaper cake, 3-tier diaper cake, etc.) at the search bar on top. There's also the possibility to use more filters (color, size, worldwide shipping) at the nav bar on the left. Have fun browsing!   
Note: you can sign up as a guest to buy a cake.
ebay: You can also find the perfect cake at ebay because many WAHMs sell their homemade diaper creations there, too. Enter 'diaper cake' at the search bar and it shows more than 2000 results. Most sellers do not have their cakes on auction but for a fixed price so you see at one glance how much it is. Pictures sometimes mislead - so double-check you are actually buying a complete cake and not just a diaper cake kit or some diapercake decoration!   
Note: you have to sign up to buy a cake.
AMAZON: Some diaper cake businesses sell their diaper creations via amazon. Their cakes may not be as individual as others since they are often kind of 'mass production', but usually they are in stock and ready to ship right away. So this can be an advantage if you need your pampers cake gift fairly quick. In some cases, it's also helpful to have reviews for just this product and not for the diaper case business in general. 
Note: Make sure you buy a complete diaper cake and not just a diaper cake kit! Believe me, it does happen! ;-)
#ad
The Corner Stork - Baby Gifts And More: this merchant offers more than 50 different diaper cakes in all designs and sizes. And all are custom made in the USA! Check out their stork delivery baby diaper cakes and stork nest diaper cakes, they are really unique! 
#ad
Baby Shower Cakes
More diaper cakes for sale:
Diapers.com, Walmart and Target are selling traditional diaper cakes, too. However only online - there's no store pick up available and only ship to home! They offer a very limited range only and do not do special requests. Moreover you do not have the possibility to 'inspect' the cakes personally at the store, so it is better to order at one of the above online possibilities.
If you think "Wait, maybe I can have a try myself", check out my pages with instructions and tips on how to make diaper cakes. Some of these diaper cakes are really easy to make, even for beginners.

Diaper Cakes For Sale Locally
Instead of ordering online, want to buy and personally pick up your nappy cake at a small business near you? Google for 'diaper cake' or 'diaper cakes' and the name of the city or area you live in. With a bit of luck you'll find a WAHM or business making diaper cakes near you. 
Also feel free to search my diaper cake gallery where numerous US and Canadian diaper cake businesses have advertised their cakes, giving you information on their creations and showing you photos. 
I have made and sold over 2000 diaper cakes. If you live in Germany or would like to have your cake delivered to an address in Germany you may order your diaper cake with me ;-) Here is the link to my site so you can see what I offer: Windeltorten by Evi. I also sell my cakes on Etsy. 
Where do you buy your pampers cakes? Do you have any insider tips? Please let me know so I can share with my readers. Use the contact me form in the navigation bar on the left.
Diaper cakes for sale.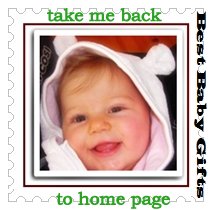 ---
---