Give Bathtime Fun With A
Baby Tub Gift Basket

A baby tub gift basket will provide lots of fun for baby but also for mum and dad, since bath time is great! And with the right and stress-free equipment  - and once baby is used to that glorious element of water - bath time will extend to endless hours of fun and pleasure!

Ready-made and cute baby bath gift baskets are offered by many baby gift shops online.
However, making one yourself is an easy project, done in no time and will be so much more unique and personal! You can even personalize it.
First, see my unbeatable tips and advice on newborn baby gift baskets in general and then come back here for the details on your baby bath theme.
The ideal basket: a baby bath tub

What would be more appropriate for this kind of a baby gift basket? Choose a tub as the 'basket' of your baby bath gift!

Some tips on baby tubs:
Go for a good one, see the reviews on amazon or take one that has been recommended to you. If a good and functional tub is too expensive for your budget, rather go for a normal basket instead of buying a shabby tub just for the sake of it.
Baby tubs need to fulfill certain functions and need to be safe as well as give parents peace of mind - and no hurting back!

A really cute tub, reasonably priced and with lots of ravishing reviews is the Fisher-Price Whale of a Tub. It fits into a double sink (good for mummy's and daddy's back!) or inside your traditional bath tub. It comes with a removable insert so it can be used well into toddlerhood. Check it out on amazon.
Another cute one is the Moby tub made by Skip Hop. It grows with baby through 3 stages and has many more great features such as smart sling support for two ergonomic positions. It also has a non-slip interior texture. For more details, see for yourself:  
#ad


Things to include in a baby tub gift basket:

Obviously you can include everything needed for and related to baby's bath in your baby tub gift basket.
Design-wise related to bathing are fishes, whales, frogs and ducks.
It is also cute to use just one overall theme / design such as whales or ducks (baby towel with duck, rubber ducky, duck sponge, duck wash cloths, etc.). 

That could be:
(hooded) towel and / or baby towels
baby bathrobe
bath thermometer
bath rinse cup
wash cloths
sponge
baby bath oil
baby shampoo and body wash
rubber duckie and / or squirting toys
shampoo visor
bath toys
bath books
faucet cover
diaper rash creme
baby lotion
brush and comb set
nail clipper set
cotton swabs
diapers - always good to 'stuff' your basket
#ad

Special Tip: Sailing Boat Tub Gift Basket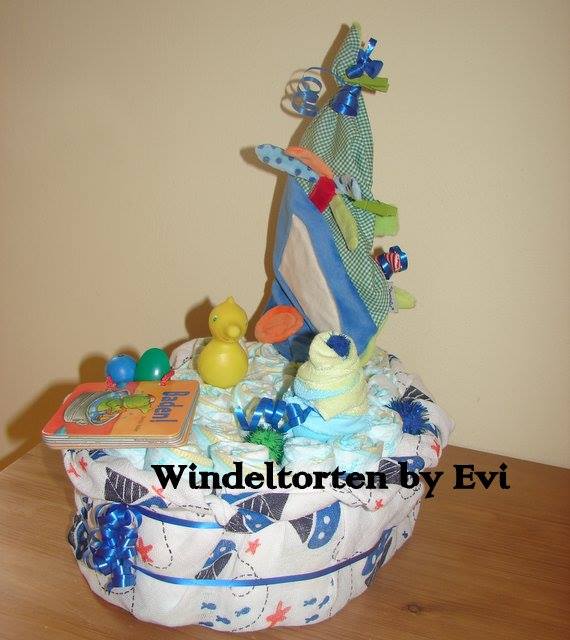 Want to have a little whimsical extra on your tub basket? Make a sail for it! Get some cardboard and a stick or a bath brush with a long shaft. Design the cardboard (a good means for personalization!), fix it to your shaft and then stick your sail to the tub. Either use some adhesive tape or try to fix it between your items.

Also want so simulate some bubbles and foam? Try crumbled up bubble wrap and cotton balls on top.

Now, bath time fun can begin: splish-splash baby was taking a bath...

Return from Baby Tub Gift Basket to Newborn Baby Gift Baskets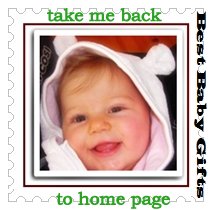 ---
---