Baby Boy Poems
- Hurrah, It's A Boy'
Baby boy poems, quotes and verses can be used for a lot of purposes such as a baby boy birth announcement card, a scrapbook for your little one, wall decoration for baby's nursery or for a boy's baby shower, a photo gift for the proud grandparents / godparent, and many more.
These sayings capture the joy and wonder that a baby boy brings into our lives.
Quotes And Poems For New Baby Boys
Little baby boy, so precious and small, welcome to the world, we love you all! (c)Eva Dittmer
---
A new baby boy is one thing the whole world adores - and the best part of all is that this one is yours.
---
A baby boy is sunshine and moonbeams and more, brightening your world as never before.
---
Son / Little boy, we loved you from the very start, you stole our breath, embraced our hearts. Our life together has just begun, you're a part of us, cute little one.
---
Tiny fingers, tiny toes, little teeny tiny clothes. Teddy bears, cars, trains and smiles of joy. Oh my gosh - what a cute baby boy.
---
We've got male! 
---
A brand new baby boy to fill our hearts with love and joy!
---
Baby boy: Tiny fingers and ticklish toes. Cowboy boots, trucks to tow.  A bundle of joy, created by love. Such a precious gift from God above.
---
A baby boy with smiles and charm, some sleepless nights may cause alarm. But no greater gift you'll get from above, than to see his beautiful eyes light up with love.
---
A baby boy may leave smudges in the house and also on your heart.
---
---
These playmats are a really cute baby boy gift idea for baby's birth or for a 1st birthday:
More newborn baby boy gift ideas.
---
My Baby Boy Quotes
Having a baby boy is like having a piece of yourself walking around in the world.
---
His little hands stole my heart - and his little feet ran away with it...
---
My little baby yesterday, my friend today, my son forever.
---
Popsicle kisses and big bear hugs. Little red wagons and jars full of bugs. Grass stains, football games, lots of toys - oh the joys!
---
A baby boy is a little prince that will grow up to be your best friend.
---
No joy on earth brings greater pleasure, than a little baby boy to love and treasure.
---
Ice hockey, football, boxing, wrestling, Nascar - anyone? You better get ready because you're expecting a son.
---
Twinkle twinkle, little boy, how you fill our hearts with joy!
---
A baby boy is a little miracle that you would like to share, an angel that you always handle with care.
---
Little hands and little feet. Little cheeks and little mouth that grin so sweet. Little eyes that shine so bright. Little arms to hug you tight. Everything is little except your joy, when you have a new baby boy.
---
Little boys can be found everywhere: on top of, underneath, inside of, running around, climbing on, swinging from, jumping to, hiding in,...
---
You are my (our) sonshine!
---
What are little boys made of? Frogs and snails, and puppy dog tails. That's what little boys are made of.
---
Tiny fingers, tiny toes... Little itsy bitsy clothes... Football, baseball, lots of toys... Guess what? It's a boy!
---
It's a boy: two little hands and two little feet, now our family is complete.
---
Such little fingers, such little toes. Such lively eyes and such an adorable nose. A mouth so tiny and a smile so sweet, you are the cutest little baby boy indeed!  (c)Eva Dittmer
---
---
---
---
With little boys you always know exactly where you stand... Right in the path of a hurricane!
---
Little boys are God's way of telling you that your house is too neat.
---
A baby boy is a gift that holds your heart in its tiny hands.
---
Dreams really do come true. Ours was wrapped up in baby blue!
---
A baby boy seems to have a gift right from the very start, of knowing how to change your life and how to steal your heart!
---
Little boy quotes for your baby scrapbook.
Baby Boy Poems For Mom
Just be prepared...
Mother Of A Boy:

Handprints on cupboards and shoes in the hall. Toilet seat's up and there's mud on the wall.
Every sports channel to him will appeal and the front room doubles as a football field. 
The shelves in the kitchen are continually bare. There's toys on the couch and jeans on the chair.
Wrestling and mud and cars and noise, that's what to expect as a mother of a boy!

(based on the poem 'The Mother of Boys' by Patsy Gaut)
---
Hold him a little longer, rock him a little more. Tell him another story - you've only told him 4. Let him sleep on your shoulder, rejoice in his happy smile. He's only a little boy for such a little while.
---
There's this boy who stole my heart... He calls me mommy!
---
You'll be his first kiss, his first love, his first, best friend. You are his mom, he is your whole world, he is your son.
---
Sons may grow into men and grow out of their toys. But in the hearts of their mothers they are still their little boys.
---
"... and she loved a little boy very much, even more than she loved herself." (The Giving Tree)
---
Mothers of  little boys work from son up 'till son down.
---
Boys: no grass stains, no glory. No bruises, no story.
---
If you know any more cute baby boy poems or verses or if you even write your own baby boy poems, it would be nice of you to share them with me! Just use the contact me page, thank you!
Baby poems for your scrapbook.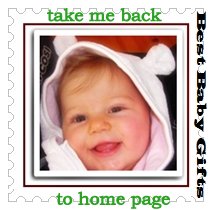 ---
---