Cashmere Baby Blanket:
Discover cashmere and its outstanding properties
With a cashmere baby blanket your newborn will always be tucked in snugly. Due to its special properties a baby blanket made out of 100% cashmere or a cashmere blended fabric optimally covers up your little one.
Since cashmere is exceptionally soft, breathable, lightweight and at the same time warm, it is appropriate for all climates and the ideal blanket for all year round.
 
About Cashmere And Cashmere Blankets
Cashmere, also known as pashmina, is the fine undercoat of the cashmere goat. The cashmere goat is native to the mountains of Mongolia, China, Iraq and Afghanistan. The undercoat grows during the very cold winter temperatures. The hair looks similar to cotton balls and is combed during shedding in spring. Only the finest hair is used.
Blankets made ​​of cashmere have excellent thermal properties. They are fine, light, fluffy and warm. Cashmere is sort of like an 'air conditioning', that is warm in winter and pleasantly cool in summer. This is due to the air pockets between the fibers, as air is an excellent insulator.
The hair of 4 goats is required to make a single cashmere sweater. By comparison, the wool of a sheep is sufficient to produce 4 sweaters. This explains the relatively high price of cashmere. Moreover, the number of cashmere goats is low, so that makes high-quality cashmere wool something rather special and luxurious.


---
If rumors are true, even a 'real man' like
George Clooney won't travel anywhere without
his favorite cashmere security blanket! 

---
My Favorite Cashmere Baby Blankets
Look at these cozy baby blankets knit from 40% sustainable mongolian cashmere and 60% merino wool. Use them as a bed throw blanket, for the baby crib, the stroller or also for the car seat. They will look cozy and snugly anywhere and your the little one will get pampered all the way. I think the fringes make these large sized blankets something special and extra cute and the stripes design in baby blue or cotton candy gives gives them a delicate touch.  A baby cashmere blanket like these will be baby's first luxury and will always keep the little one comfortable and warm. 
#ad
These cashmere baby blankets are made in Scotland of 100% pure cashmere by 'Love Cashmere'. The lace structure is something really special and extraordinary. The colors are just perfect, for baby girl parents in a pale pink and for baby boy parents in a pale blue. A third color in creme would have been nice, too.
#ad

Baby Cashmere Blanket Care
It is true, a cashmere blanket is slightly more intricate to clean than, for example, a cotton blanket. So for the first few months while baby is spitting up a lot I'd rather opt for a blanket suitable for hot washing. However, later on, there is nothing more soft and fluffy than a cashmere baby blanket.
And if you observe a few guidelines the care of a cashmere blanket is not that difficult.
Often handwash in lukewarm water is recommended but a lot of people swear by the washing machine's wool cycle with lukewarm water with a liquid wool detergent (alternatively hair shampoo) and a low speed spin. No twisting or wringing! For drying the cashmere blanket should be placed flat on a towel, away from direct heat and sunlight. If needed, you may press it with a damp cloth, using a cool iron. Only then the blanket will retain its typical cashmere characteristics.
Why A Cashmere Baby Blanket Makes A Great Gift
A baby blanket made of 100% cashmere makes a great luxurious baby gift, since every baby deserves a little bit of luxury! Cashmere is so soft, cozy and snuggly and will pamper baby's delicate skin.
Lots of parents, including myself a few years back, may not know about the excellent qualities cashmere offers. Therefore, they rather opt for a standard, easy-care cotton blanket in the first place. But babies need more than one blanket anyway and that's when your luxury gift comes in handy and will convince the new parents of its outstanding characteristics! I myself, had never considered cashmere blankets for my babies, because they are quite expensive in the first place. Additionally, I did not know about cashmere's excellent properties and that it isn't as hard and complicated to clean -  and consequently I was not aware that the price of cashmere is actually justified.
Cashmere baby blankets come in many light and warm colors and they really make a great gift, not only in winter.
Go for it - a cashmere blanket is a great 'symbolic' baby shower gift - providing warmth, security, comfort and coziness to the baby/child for years!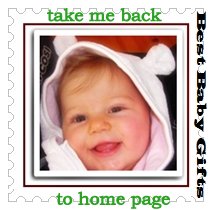 ---
---