Giving A Baby Gift Card
Giving a baby gift card can never be wrong since often, a baby (shower) gift card is a great alternative to buying a 'real' baby gift.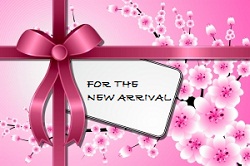 Read reasons why gift cards for baby and its parents never fail!


So, once you have decided that you want to give a gift card you need to find out where to best get the gift voucher from. Before you choose an online shop / a store, be aware that often different terms and conditions apply!

Some will be favorable for you and the new parents, others won't!

What to check and to consider when choosing a baby gift card:
Note: the above factors should be verified
for all gift cards and not just for baby
shower gifts cards!



I have checked the terms and conditions of the most important baby gift card providers for you to shed light on all these inconsistencies. Just read on!






Where to get your baby gift card from:
Babies'R'Us / Toys'R'Us: Babies'R'Us sell almost anything you need for baby. Babies'R'Us and Toys'R'Us offer 3 kinds of baby shower gift cards / gift cards which can be redeemed at both shops either in store or online. They have standard gift cards (sent by postal mail together with a card, many cute designs available), eGift cards (sent by email within 24 hours, many cute designs, no extra charges) and design your own gift cards (sent by mail, can be customized and personalized!). The amount for all these cards is anything between $10 and $1000. So a funny thing would be to give $102 since baby was born on February 1st for example. To choose an uneven number is not possible with all gift card providers and makes a Baby'R'Us Gift certificate unique in that respect. There is no expiry date.


USA Baby: even though they have numerous stores throughout the US, their gift cards may only be used for online purchases at usababy.com and can only be used once online at checkout. Unused balances will not carry forward and they are only valid for one year from the purchase date (all reasons not to necessarily buy your gift card here...). Gift certificate amounts available are: $25, $50, $100 and $250.


Walmart: plastic gift cards are available in stores only with amounts ranging from $ 10-$1000. Ecards are available online and can also only be redeemed online, possible amounts for e-gift cards are $10 -$200. No expiry date, any balance can be used for the next order.


Amazon: there is hardly anything that you cannot get on amazon and they often have great bargains but you can only buy online and not at a store. So for people that want to really see what they buy, this is not a good choice. But apart from that, amazon is one of the best, if not the best. Simply because they have so many different possibilities with and varieties of their gift cards. 
Pottery Barn Kids: gift cards are available in a range of denominations, from $25 to $250 and the gift card will arrive in a special gift envelope that can include a personalized message. For standard delivery, there is no shipping and processing charge for gift cards. Redeemable online, by phone, or at any of the Pottery Barn Kids stores. Pottery Barn Kids gift cards may also be redeemed at any of the following brands: Threads, Pottery Barn, PBteen, Williams-Sonoma, Williams-Sonoma Home and West Elm.

Buy Buy Baby: baby shower gift cards are available online in denominations of $25, $50, $100 and $200 or in any denomination at their stores. They are redeemable online as well as in-store. They never expire and an unused balance will be forwarded to the next purchase.


Diapers.com: can be used to order all baby essentials. Diapers, wipes, formula, etc. will be delivered right to the door! Gift certificates can be purchased in denominations of up to $1,500. A personal message may be added. The gift certificate can be sent by email or postal mail. The gift certificates are redeemable across their family of sites, including Diapers.com, Soap.com, Wag.com, and BeautyBar.com. The balance can be used for the next order. Special gift certificate called 'Diapers for a year' available.


Giveanything.com: certificate can instantly be sent by SMS text, emailed with a free eCard, or can be printed right from your computer, never expires! Valid for more than 300 (online) shops such as The GAP (also see below), Kohl's, Kmart, Macy's, Spoil The Baby, Toy Destination, Totsroom.com, etc.


H&M Baby: H&M gift cards are available in stores and online but can only be used in stores (NOT online). They can be loaded with any amount between $5 and $500. Either full or partial payment is possible, a remaining balance will be carried forward for future purchases until the value reaches zero. The gift card does not expire and has no service fees.


Target: their plastic gift certificates are redeemable at Target Stores and online. When bought online, they are available in set amounts from $10 to $1,000, or in stores in any amount from $5 to $2,000, enabling you to choose uneven numbers. It is possible to include a note. Target baby shower gift cards never expire. Any unused balance remains on the card until spent. Their e-gift cards are only redeemable online and they are available in any amount from $5 to $5,000. A Target special are their WOW cards - some of them come with a little special such as a puzzle or a toy airplane.


GAP Baby: GAP offer both plastic and eCards which can be used online and in stores. Plus, they are also redeemable at Old Navy, Banana Republic, Piperlime and Athleta. They have pre-set amounts form $10 - $200. Unused balances are carried forward and the gift cards never expire. GAP gift cards can be bought in store or ordered online and will be shipped to the recipient directly if you wish so (delivery tims is 3-5 business days within the US). This is very convenient if you live abroad and want to send the baby gift card directly to new parents in the US, Canada or Puerto Rico. It is possible to add a personal message. GAP eCards are e-mailed within hours, or even at a special delivery date, and can be personalized with a personal photo and message.
A special GAP service: lost or stolen cards will be replaced!


Check your local baby store or pharmacy / drugstore for their terms and conditions on baby gift cards - a big advantage with local stores is that mummy and daddy can actually go there and see the item(s) in person; thus they know what they get and will not possibly be disappointed by an online purchase.

Return from Baby Gift Card to Baby Shower Gift Cards

Return from Baby Gift Card to Best Baby Gifts