The Pros & Cons Of An
Amber Teething Necklace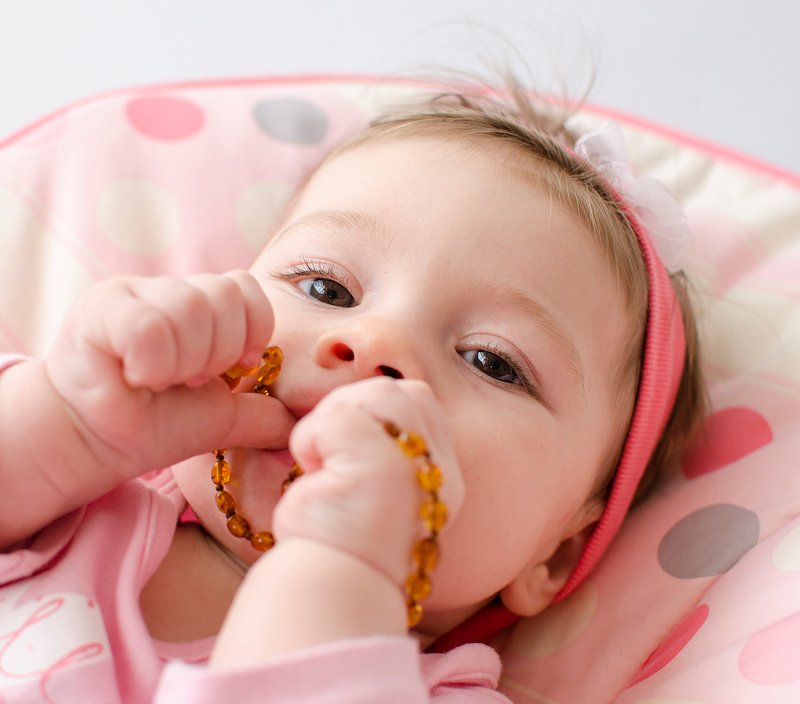 Why amber and why a baltic amber teething necklace?
Find interesting facts and answers to your questions as well as safety aspects on baby teething necklaces made of amber and baltic amber. 
In general, amber is a natural, non-invasive and side-effects free alternative when you need a teething help for your baby. But since the use of teething necklaces is controversial you might ask yourself: is it really safe and does it really work? Is it just a myth or even magic? 
Amber is Europe's oldest gemstone, used for mental and physical wellbeing. And Amber is renowned for its healing and calming influence for a long time already. The ancient Greeks discovered the electrostatic effect of amber - by friction amber is attracted to other substances - that's why the ancient Greeks called it 'electron'. The Egyptians used it in powdered form for internal diseases. In the Middle Ages amber was one of the most important drugs and until today amber is found in homeopatic remedies to relieve pain.
So, what exactly is amber and how did it form? Amber is a clear to opaque yellowish gemstone of fossilized resin. Baltic amber is widely found and of high quality. It formed 40-70million years ago from the resin of the amber pine. Originally the resin served these trees as a kind of antibiotic to protect them against plant diseases. It also served as protection if the trees were injured or damaged.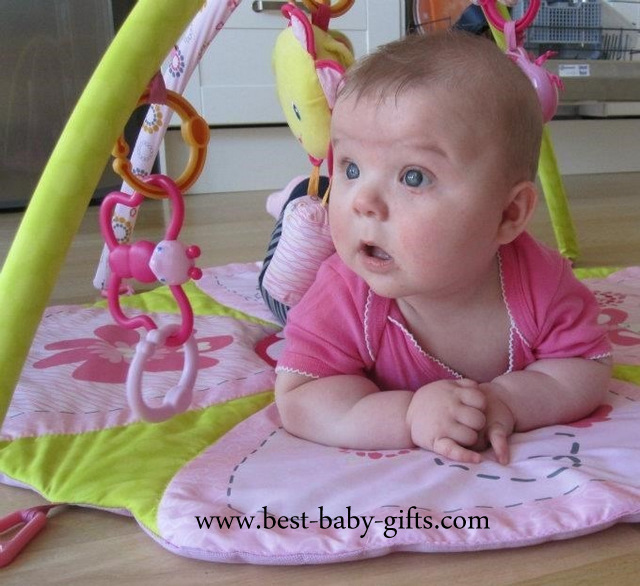 Amber For Babies:
For babies amber is used to soothe teething pain, ear aches, an upset stomach and a sore throat. Moreover it is said to calm anxiety and it also serves as an anti-spasmodic. Additionally, for adults, amber is used as a natural home remedy for rheumatism, arthritis, tension in the back and in skin diseases and to boost energy.

Amber necklaces for babies have been around for many centuries. They are also said to strengthen the immune system. However, whether they really work and help  could not be medically proven so far! But many parents absolutely swear on amber teething necklaces and believe they work very well as a teething help! Many people also give amber teething necklaces as their standard baby gift because they are convinced of giving something helpful for baby and its parents.
So, in principle, it is up to you whether to believe in the healing powers of amber or not. On the other hand, amber necklaces don't do any harm and they are not overly expensive, so they might be well worth a try if everything else fails to soothe baby and its teething pain.

Crystal healing specialists advise to wear an amber teething necklace as early as possible. They also advise the mother to carry the necklace for some time so it can absorb the motherly positive energy that is later transferred to baby. But every baby should get its own amber necklace since the vibrations are transmitted to the person wearing the necklace. So except for the mother, the amber necklace should not have been worn by any other person before.



Safety Advise:
Teething necklaces are safe, if a few tips and rules are observed!

When wearing the teething necklace baby should always be closely supervised.

A good amber necklace is individually knotted so just one bead comes off in case the necklace should break.

To avoid strangulation the necklace's cord must split if you pull too heavy on it. There are also necklaces with a special safety feature: a magnetic clasp fastener opens at once upon heavy pulling.

The teething necklace should be worn right on the skin and under baby's clothes. This also protects from pulling and tearing by other children. Some specialists say, a well-fitting amber necklace may also be worn at night under the pajamas. Others claim, you should take it off before baby goes to sleep. So if you are in doubt, take the necklace off at night and during baby's naps.

The necklace's beads must be round without pointed or sharp edges.


Amber Teething NECKLACE Alternatives:
Let Baby Wear An Amber Bracelet Or Anklet!
By the way, who says that an amber necklace must be worn around the neck? If you are worried about strangulation, let baby wear the necklace as an anklet or bracelet instead. Double-wrapped, the amber necklace can be worn as a bracelet or anklet. Alternatively buy the appropriate size for baby's arm or foot right away, there are special teething bracelets and anklets available, too!




Amber Teething Necklace Care:
Taking care of your amber necklace, anklet or bracelet is very easy. Once a week, rinse baby's teething necklace, bracelet or anklet for about 5 minutes under running water and allow to air dry.
That's all you need to do!



Mother And Baby Amber Necklace Gift Set
Other than just a single amber necklace for baby you can also get gift sets for mother and child with matching amber necklaces in adult and baby size. Such a gift set makes a beautiful baby shower gift or baby christening / baptism gift.
Return from Teething Necklace to Baby Christening Gifts

Return from here to Best Baby Gifts Homepage


---
Enjoy this? Don't miss out - sign up for my free newsletter and get access to exclusive articles and resources. 
---